BP Garage Door Repair & Installation of Apollo Beach FL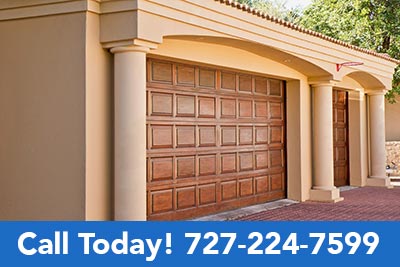 If you are looking for the best garage door repair service in Apollo Beach, look no further BP Garage Doors will outperform competitors every time! When it comes to garage door repairs, installations and maintenance work there is no comparison. We pride ourselves on being a reputable company that the community can trust. Here at BP Garage Doors we have extensive knowledge of garage door repair that comes from over 20 years of experience. We pride ourselves on having a professional staff that is dedicated to their craft and committed to quality service. Our team is committed, passionate and meticulous when it comes to helping clients. If you need quality work that is fast, reliable and professional, you have found the right company!
We know how to diagnose the problem and come up with a resolution fast without sacrificing any of the quality. Our technicians use top of the line equipment combined with experience and modern techniques to get the job done correctly, the first time! At BP Garage Doors we put the need of the customer first and every decision is done with customer satisfaction as our top priority.
Our Services
At BP Garage Doors we offer a strong work ethic and specialize in various options for service. We deal with all types of repairs such as rollers, cables, springs, sections, tracks, openers, railings, panels and more. BP Garage doors is a full-service repair and installation company that is locally owned and operated. Our local technicians are prompt and punctual, saving you time and offering flexible scheduling options. Whether you are in need of a repair or a replacement you can rest assured knowing the job will be completed with quality care, professionalism and speed. We are known for our experienced staff who are well rounded in their training and know about many different types of garage doors. Our staff is knowledgeable staff is familiar with wooden, steel and composite garage doors, no job is too challenging for us. We aim to earn your trust and prove why we have a such an esteemed reputation. We are a local company that works hard and is dedicated to providing the community with exceptional service every time.
Why Choose us
Our goal at BP Garage Doors is to consistently perform to a standard that we can be proud of and the customer can be impressed with. We strive to improve our services and provide modern training to our technicians often to ensure the most modern techniques. Every job is consistently met with professionalism, quality and care. We offer a same day service to show you how important our customers time is to us, whether rain or shine, we will always be punctual and flexible. We appreciate our customers and take pride in being a company that they can trust and rely on. No matter a job big or small, our team is dedicated to offering the highest quality services to ensure satisfaction, making us the best option for all your garage door needs in Apollo Beach!