Garage Door Repair Company Serving Entire Belleair & Belleair Beach Area.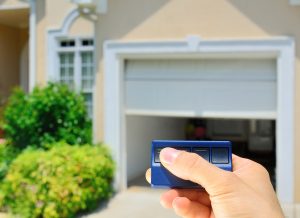 If you are in Belleair, FL area, including Belleair Beach and Belleair Bluffs, BP Garage Doors is your garage door specialist that offers top-notch garage door repair and installment services you can trust. Our team is made up of professionals that are highly trained and friendly. They are ready for any garage door repair or installment need.  We know how to take your needs through to completion and beyond, making sure that you return home to a like-new if not brand new garage door. Let us take away your troubles. We have years of experience and we are comfortable working with many styles of garages doors. It does not matter what problem you are facing, we can make it right again.
Our trained team of technicians performs repairs and part replacements as well as full garage door installation services. It doesn't matter if you are brand new to your home or seasoned, we offer excellent services will work for you.
Return to peace of mind and get rid of the unnecessary hassle of repairing your garage door by calling BP Garage Doors in Belleair, FL. We fix it quick, accurately, and we are ready 24/7. If you need a door installed or repaired, need new cables or springs, or you need maintenance with your opener, call us today.
Call us today!
Garage Door Repair & Installment
If you need your garage door repaired or installed and you are in Belleair, FL, and the surrounding Bellair Beach and Belleair Bluffs area, then you've landed in the right place.
When it comes to a broken garage door, it could be because of your garage door opener, which doesn't always mean you need a full replacement!
Good news: If your garage door stops opening or closing, it could be because the opener is no longer functioning. That's a better problem than broken springs or tracks because it can be repaired for a much lower cost. And, we are able to make the repairs needed on the spot.
Give us a call today to diagnose the real issue with your garage door!
However, if your garage door is undeniably damaged and needs repairs, or you simply need your first one installed, we can help out. At every garage door repair and/or replacement, BP Garage Doors provides a free safety inspection to make sure that all of the hardware and moving parts are in good condition and functioning correctly.
Garage Door Care & Prevention
It's a great idea to always take care of your garage door. Even the littlest things can make a difference. But, even if you focus on the most detailed care, tragedy can still strike. Still, prevention is possible. Here's what you can do:
Minimize the amount of times/cycles you open and close your garage door (1 cycle = up and down)
Make sure all moveable parts are properly lubricated
Maintain a garage door opener that works properly and repair immediately when/if it is not
Hire professional help when the door shows signs of problems
Do not use the garage door if it is broken
BP Garage Doors Services Include:
Garage Door Repair
Garage Door Broken Spring Repair
Torsion Spring Repair for Garage Doors
Broken Cables for Garage Doors
Bent Track Repair for Garage Doors
Garage Door Motor Repair/Replacement
Program Remotes for Garage Doors
Keyless Entry for Garage Doors
New Rollers for Garage Doors
Hurricane Reinforcements for Garage Doors
25 Point Safety Inspections for Garage Doors