BP Garage Door Repair & Installation of Tarpon Springs FL

T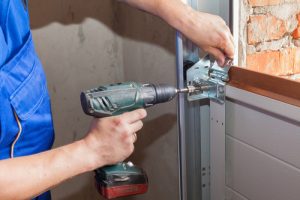 arpon Springs is one place that can be a little bit more difficult to maintain your home compared to some other locations without the same weather. Residing on the coast has its amazing benefits; beautiful weather, swimming, an abundance of really great fishing, and relaxing on the beach with the people who matter most. Living in such a wonderful place, though, does have some cons. Being on the coast means wind and water, and a lot of it. Storms can come at the worst times as well, and sand from the beaches always seems to find its way into every nook and cranny, doesn't it? These elements can have some major lasting damage to your home, and specifically, your garage. Sand, debris from wind, water, and salt can rust and break-down the materials used for your garage door, which can be an unwanted expensive fix. While rust eats away at your garage door's mechanical parts, salt dries and diminishes any rubber sealant that's there to keep out moisture. BP Garage Doors has your back to make sure these things don't cost you valuable time and money in the long run.
Some things we include in our service are:
Garage Door Repair
Garage Door Broken Spring Repair
Torsion Spring Repair for Garage Doors
Broken Cables for Garage Doors
Bent Track Repair for Garage Doors
Garage Door Motor Repair/Replacement
Program Remotes for Garage Doors
Keyless Entry for Garage Doors
New Rollers for Garage Doors
Hurricane Reinforcements for Garage Doors
25 Point Safety Inspections for Garage Doors
We at BP Garage Doors of Tarpon Springs want to make sure that your family and your possessions are happy and secure –  that's why we go out of our way to help you with any garage needs. We're chock-full of maintenance, safety, and security tips that will have you feeling comfortable in the place that you should be – your own home. As a family-owned company with over 20 years of experience, our work speaks for itself. We understand that you have a budget, like we all do, and we will work with that budget to get your garage in the safe operating level that it needs to be.
Why Choose us For Your Garage Door Services?
The benefits of our door inspections are ultimately priceless. Waiting to get your garage door fixed or trying to hire an inexperienced person to do it can cost you hundreds, even thousands, in repairs. It is also very dangerous. Garage doors are made from extremely heavy material, and any of the working gears can easily cause harm to someone who isn't certified to handle that job. Giving us a call to come inspect your garage means saving money, staying safe, and with the knowledge we can give you, you'll know how to keep the same issues from happening again.
Our professionalism sets us apart from every other company, and we have the reviews to prove it. With great prices, an expert staff, BP Garage Doors is the smart choice for an of your home or business garage door repairs.