Garage Door Panel Replacement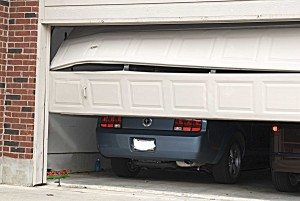 Garage door panel replacement should be left up to an expert. Your garage door has many parts and components that are going to need to be handled with special tools and materials that more than likely only a professional will have access to. BP Garage doors is a family owned business with over 20 years of experience with garage door panel replacement. Panel replacement for garage doors is your best bet if your have heavy damage to the visual part of your garage because it may affect the value and curb appeal of your home.
Overhead garage door panel replacement can have different prices depending on the size of your garage door and your preferences on color or brand. We are an Amarr authorized dealer which gives us access to top quality parts and panels which will give your home an aesthetic appeal that you can count on.
Some options to consider when replacing your garage door panel are :
Is it going to be wood, steel, metal?
Will the garage door panel have windows?
Will it be insulated?
The height and width of the garage door
What type of locking system would you like?
Would you like a garage door with a coded entry or remote?
Your garage door not only keeps your family safe but it also protects valuable items you may have in your garage so BP Garage Doors is committed to making sure your taken care of from start to finish. Garage door panel replacement is what we do so call us anytime 727-224-7599 as we are open 24/7 and can be at your home sooner than later with a $35 service call.
Our senior home owners and military get a 10% discount as do our first time clients. We want to earn your trust so you can call us your garage door repair experts.